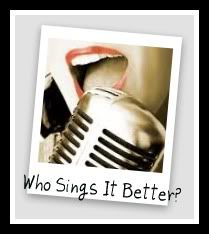 Against All Odds is one of the greatest love songs of all time. So naturally, it's been covered by many different artists. Today you'll hear two versions of this song.
As I was searching for versions of this song, I came across a group called Westlife. First up is their version featuring Mariah Carey.
Next up, who other than Phil Collins himself!
Which version do I prefer? I was impressed with the version by Westlife and Mariah Carey, I must admit. However, how can you beat the beautiful original version by Phil Collins? He wins this one for me!
So, who sings it better?