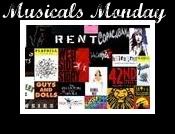 Sticking with the Disney theme from last Monday, today features another fabulous clip from when Disney did their movies the right way. The movie today,
Aladdin
.
This movie was a success for many reasons, but the main reason was the casting of Robin Williams as the Genie.
The greatest song from the movie,
Friend Like Me
. Who wouldn't want a genie for a friend?